As your John L. Scott broker, my mission is caring excellence and client satisfaction. That means I work tirelessly to make your home buying or selling process as efficient, stress-free and lucrative for you as possible.
A little about me - I work with diverse communities and as a graduate of the International Management Masters of PSU, my goal was then and is now to honor and understand diversity, culture and personal needs of everyone I serve. Because I have moved, bought and sold my own homes and have done extensive DIY remodeling, my expertise is real as a person and a professional.
My days and passions are also spent volunteering with several organizations that help build community, serve the under privileged, engaging in making the world a better place one person, community and action at a time. John L. Scott is a perfect match for me as the foundation supports children in our region with their medical needs. johnlscottfoundation.org
Other passions include gardening, rescuing dogs, supporting the arts, helping startups and entrepreneurs (with a soft spot for social enterprise and non-profits), world travel and photography.
Please note the photos on this site are from rebeccaevansphotography.com (except my dogs, from my phone).
I look forward to helping you. Please don't hesitate to reach out.
Representation
I take pride in offering high-caliber full-service residential real estate expertise. My clients are my top priority, and I focus on delivering the best possible results for them. John L. Scott has fabulous ongoing training which allows me to hone my skills and stay up to date, sharp and ready.
Expertise
The real estate market is hyperlocal, seasonal and temperamental—in other words, it can change on a dime. Technology has made information more accessible to everyone, but it can be difficult to keep up with recent events that affect home values. The benefits of working with a licensed real estate professional go far beyond what a mobile app, online video, or website can do.
I provide my clients with information on market seasonality and information relevant to what is happening in their specific neighborhood. This customized analysis includes recent comparable sales that factor into an offer and acceptance strategy.
Negotiations
Successful negotiations help move a conversation forward and transform the process into an agreement that's a win for all parties. Negotiation is not only a skill, but a mindset. I keep my clients' best interests top of mind as I negotiate on their behalf.
Transactional Excellence
I am dedicated to transactional excellence for every listing and sale. What this means for you is that I oversee every detail of the real estate transaction. The transaction is far from over once an offer has been accepted. I monitor inspections, appraisals, title, escrow and loan processes. Communication and collaboration with all the partners and parties involved with the transaction ensures a smooth and timely closing. I am committed to my clients before, during and after a sale.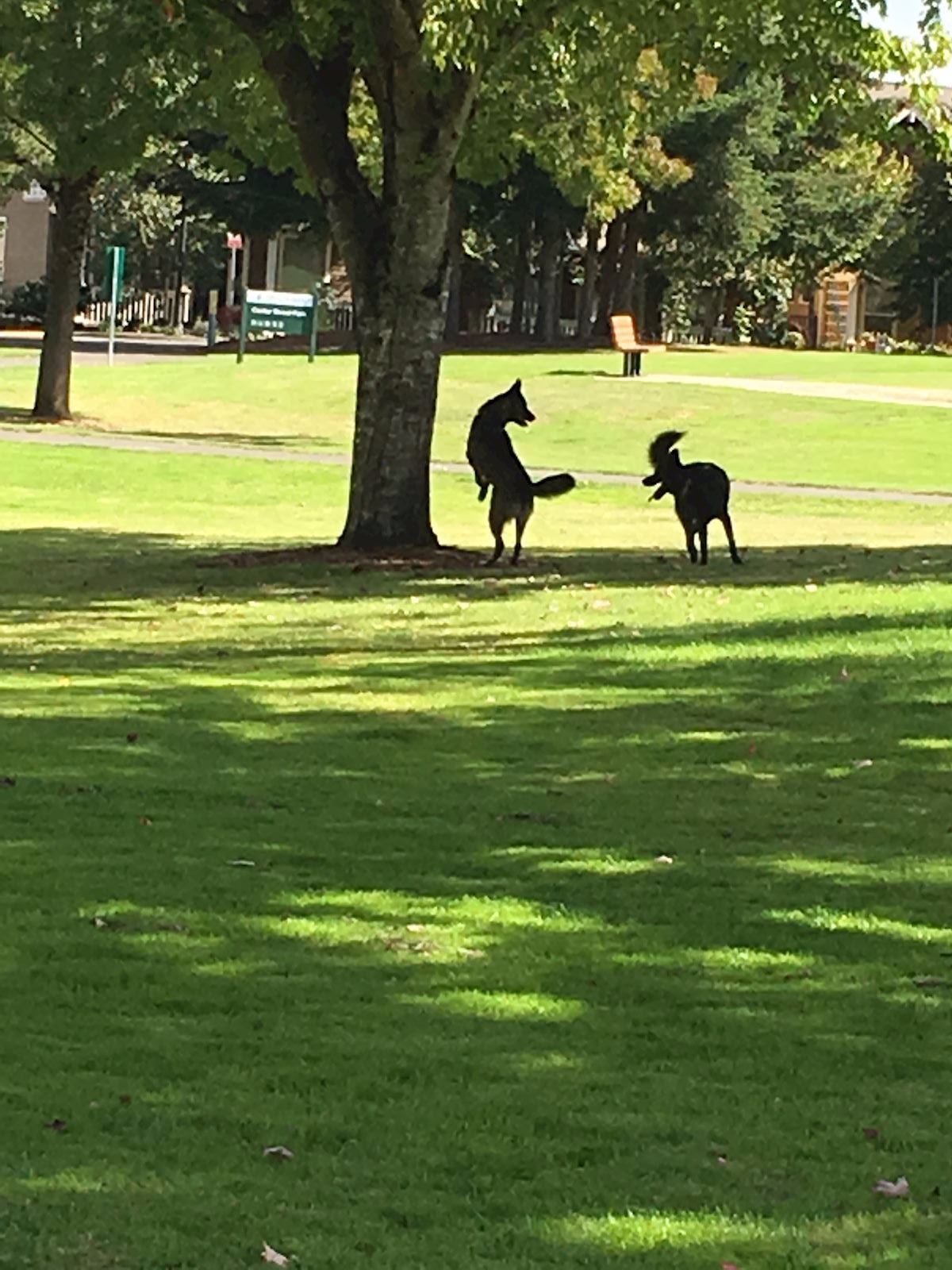 Gratuitous picture of my dogs.